About us
The Sherrards Training Academy
The Sherrards Training Academy recruits up to four aspiring lawyers per year, where you will be well supported and mentored by Associate-level lawyers or above, with a view to supporting you on your journey to qualification.
We offer a unique training experience, with the opportunity to trial a number of areas of legal practice. You might be working in St Albans assisting on leases for a household retailer, or you might be in London on an international arbitration, or you might be assisting a high-net-worth individual with their estate planning in Spain.
During this time, you will receive training on financial, marketing and business awareness and be encouraged to join our legal teams at networking, Firm-wide and client events.
How it all works.
We do things a little differently to other firms.
We ask you to apply to the Sherrards Training Academy (STA) by sending us your CV and a covering letter. If successful, you will then be invited to our assessment day.
If successful during that selection process, you will be invited to join the Firm as a Legal Assistant in the first instance, getting to know the firm, our people and making sure that we are the right firm for you.
During this time, you will receive regular feedback on your performance and prospects of being taken to the next stage of the process to become a trainee solicitor, solicitor apprentice or equivalent.
During your training contract we will ensure that you rotate through several different departments within Firm, which will allow you to gain a broader legal experience and consequently a greater opportunity to mould your future legal career with us.
Who should apply for the Sherrards Training Academy?
We are looking for well-rounded candidates who can demonstrate a passion for working in law, excellent communication and customer service skills, and strong commercial awareness. Team working is also important to us at Sherrards, as is the ability to work effectively alone.
Candidates who have gained additional skills/ experience through work experience, part-time jobs, voluntary work or through hobbies will likely stand out in the application process.
Applicants should live within a commutable distance from our offices in both London and St Albans in order to participate in external business development as all trainee solicitors/ solicitor apprentices, legal assistants and paralegals are expected to attend networking and firm-wide events and take part in fundraising and business development initiatives.
We see the journey to qualification as the start of your longer-term career with us.
So, what are you waiting for?
We are currently recruiting for September 2023
If you are interested in applying, please send your CV, as well as a covering letter which should explain why you want to join the Sherrards Training Academy, to Jo Riley on the details to the right.
Please note that we receive a high volume of applications and have a rigorous selection process.
2 year QWE - SQE route, 2 year training contract - LPC route, Partial QWE - SQE route
Employment law, Commercial property / conveyancing, Residential property / conveyancing, Commercial litigation, Dispute resolution / Civil litigation
Get in touch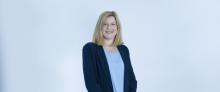 Joanne Riley
Recruitment Manager