About us
Citizens Advice – Bath & North East Somerset is an independent charity that provides free, expert advice that is impartial, independent and confidential.
We help people with multiple, complex issues. Our areas of advice cover benefits, debt, discrimination, employment, family, housing, immigration and more. We're also FCA accredited, so you can be sure you're talking to experts.
Thinking about volunteering in Bath & North East Somerset? Want to gain Qualifying Work Experience? Join our team and change the lives of thousands of vulnerable people every year.
Advisers
Covid-19 and the Cost Of Living Crisis have increased the demand for advice. As a result, we are continually looking for more advisers.
Our generalist advice service looks at a client's situation holistically so that we can provide advice in multiple areas including benefits, debt, housing and employment.
Advisers are given free training, both formally and on the job.
As a Citizens Advice adviser you would:
interview clients
help them negotiate with people such as creditors and service providers
draft letters
make phone calls on their behalf
Specific qualifications or experience are not required to train for the role. You need to:
be good at listening
speak to people in a good manner
have basic computing skills
be open-minded and non-judgmental
be friendly and approachable
Personal injury / accident / medical negligence, Welfare benefits and social security rights
Frequently asked questions
Get in touch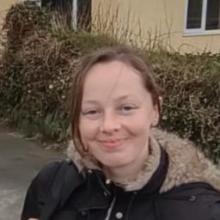 Emily Davies
Office Manager
If you have any questions about the volunteer advisor role, please contact Emily directly.