Starting your legal career
Are you a school leaver, career changer, law student, overseas professional, non-law graduate, and anyone interested in qualifying as a lawyer in England and Wales? Sign up and start your journey today!
What are your options for entering the profession?
There are many options, however, by 2030, the SRA wants the SQE route (including the solicitor apprenticeship) to be the only route to qualification.
Starting your legal career journey
Starting your legal career can be daunting, as there are so many areas of law and different places you could work. Before you start applying for QWE, think about the kind of work you enjoy most and what kind of law interests you. You are far more likely to succeed in the profession if you pick an area of law you enjoy.
TOP TIP You will find helpful guidance on how to get into law via the LawCAB site at www.lawcabs.ac.uk, including an overview of a range of career options.
Think about your future career before you start QWE
There are certain skills you will be expected to have on day one of your new role. There are others you will acquire over time.
If you don't have any prior legal experience, that's ok, think about any transferrable skills you have from prior roles. Think about the skills you want to emphasise and the kind of career you really want.
Skills and attributes it will help you to have on day one of your new role
Here is a list of our Top 10 skills and attributes employers tell us you should highlight on your CV because you will probably need these on day one of your new role.
- Analytical mind - Attention to detail - 'Can do' solutions focussed attitude - Logical thinking - Professional service orientation - Resourcefulness and ability to think laterally - Resilience and flexibility - Sense of decency - Sense of responsibility - Work organisation and planning
Pathways to entering the profession
Apprenticeships start when you have completed your A levels or at graduate level. The LPC route is now limited and only applicable to students who meet the transitional arrangement criteria set by the SRA. These arrangements apply to anyone who, before 1 September 2021, had completed, started, accepted an offer of a place, or paid a non-refundable deposit for the GDL, the LPC, or a training contract.
Whether you are a qualified lawyer overseas, a qualified CILEX Lawyer/ Practitioner or a Barrister, you can apply to join the roll of solicitors in England and Wales by following the SRA's SQE route to qualification. Although, qualified overseas lawyers are exempt from the two-year Qualifying Work Experience requirement.
Routes to qualifying as a solicitor
Once you have completed your undergraduate degree or equivalent and want to qualify and practice as a solicitor, there is a new route to qualification, the SQE route through two centralised assessments overseen by the SRA — SQE1 and SQE2.
WANT TO KNOW MORE ABOUT CHARACTER AND SUITABILITY FOR ADMISSION?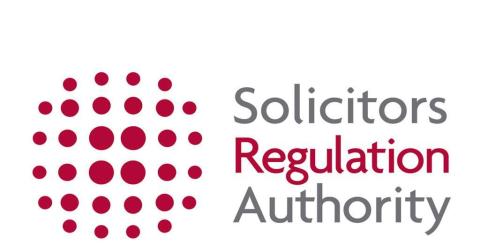 Click the link to find out more about the SRA Character and Suitability Rules
When should you start QWE along your career journey?
It is advisable to start your QWE while you are doing your SQE assessments. The SRA will assess candidates on issues that come up in QWE so doing them together will ensure you get the most from combining your learning and experience.
QWE can be through employment or other work placements, with up to four different employers, with no minimum length of time for each post and totaling two years. Combining your studying with practical work experience is the best way to learn.
What different careers are there in the legal sector? 
There are many different types of careers within the legal sector. So it's really up to you and depends on which area of law or industry you want to work in, for example: -private practice  -the public sector -in-house solicitor -solicitor advocate
Voluntary work counts as QWE if it meets the competencies.
Is the legal profession really for you?
Being a solicitor is not for everyone. Even the areas of law vary hugely so it really pays to know where your skills lie and what areas of law interest you before you start applying.
Employers often tell us many candidates do not have the right skills for the role and sometimes struggle in the departments they have been assigned to.
How much could you earn?
Paralegal roles can pay, on average a starting salary of 18,000 per annum to around £35,000 per annum - depending on your experience and where you are based. In other routes, such as the solicitor apprenticeship, employers usually pay around the living wage in the first few years. So, for example, a solicitor apprentice's starting salary in London might be £24,000 per annum and then rise incrementally per year across the entire six-year programme. Charitable sector salaries tend to match some of the starting salaries of high-street firms, but this often depends on the size of the charity.
Sometimes paralegals can earn more than trainees but this tends to be at small/medium-sized firms. Wherever you work, if your intention is to qualify as a solicitor, you can expect a considerable jump in salary from a paralegal position.
A DAY IN THE LIFE OF A CRIMINAL DEFENCE SOLICITOR
What's a typical day in the life of a solicitor look like?  
A day in the life of a solicitor largely depends on where they work. If you are a criminal solicitor, you will be frequently going to court and advocating for your clients. If you are an IP solicitor, you will spend a great deal of your time in the office working on complex contracts. It really depends on a combination of what type of work you enjoy most and where your talents specifically lie.
You could be representing clients at the police station for serious offences or seeing clients in custody on prison visits in the morning Then back to the office to maybe see some clients and do some case preparation. This could include legal research and taking witness statements, working with barristers, forensic experts, Crown Prosecution Service, and Judges. You will also be expected to go to court and do the advocacy for the simpler hearings in the magistrate's court or maybe the crown court for more complex ones if you see yourself as a budding solicitor advocate!
COMING SOON
Our bespoke tools in the Candidate Hub will help you along your career journey
Whether you want to understand more about yourself and where your aptitudes lie, or you are looking for a dynamic way to collate your QWE, we have the right tools to help you along your way.
CV tool
Build your CV from scratch in your profile or via My CV link, or use our smart CV reader tool that reads your .pdf or Word CV when uploaded and automatically converts it into a CV in the system which you can then make visible to recruiters. You can edit your CV at any time when signing in to your personal LawQWE account.
Skills profiling tool
Our skills profiling tool helps you work out what kind of legal work suits your skills and personality while enabling employers to find the perfect fit for their role.
eJournal
You will have access to our interactive e-Journal allowing you to keep a note of your QWE and get your supervisor to continually review their progress.
eLearning Hub
Our eLearning hub allows you to unlock a variety of modules designed to help you with various things, from soft skills and office etiquette to any regulatory changes you need to know.