Are you an overseas qualified lawyer?
The Qualified Lawyers Transfer Scheme (QLTS) has now been replaced by the Solicitors Qualifying Examination (SQE) which is open to candidates from all jurisdictions.
How do overseas qualified lawyers become a solicitor in England and Wales?
Overseas qualified lawyers are eligible to apply to become English solicitors and requalify once they have successfully completed both SQE assessments plus the following criteria apply.
For more information about an equivalent qualification
Go to www.sra.org.uk/become-solicitor/sqe/degree-equivalent/
What are the criteria for eligibility to requalify?
1. Degree, equivalent qualification or work experience 2. Passed both of your SQE assessments 3. SRA's character and suitability requirement
Fully qualified overseas lawyers are exempt from any compulsory QWE requirements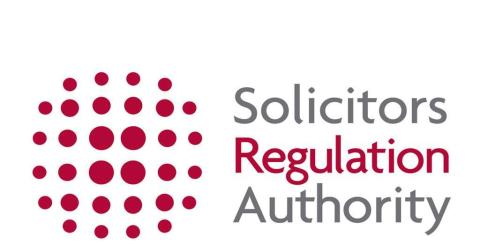 Click the link to find out more about the SRA Character and Suitability Rules.
WHICH COUNTRIES HAVE EXEMPTION?
You can find the full list of countries and qualifications with an agreed exemption by going to www.sra.org.uk/become-solicitor/qualified-lawyers/apply-sqe-agreed-exemption/.
You may be eligible for an automatically agreed exemption
If you are an overseas-qualified lawyer, you can apply for an automatically agreed exemption from the SQE assessments as long as you have qualified in one of the countries on the SRA's list and have the recognised qualifications. If your legal qualification has an agreed exemption, then you still need to apply for this by creating a MySRA account and uploading evidence of your practice rights in England and Wales and evidence of at least 2 years of professional legal work experience or equivalent. This can be overseas work experience but it must be confirmed by a solicitor qualified in England and Wales.
HAVE YOU GOT LESS THAN 2 YEARS OF OVERSEAS WORK EXPERIENCE? Where you do not have two years of legal work experience, the SRA will need further evidence from you to look at this on a case-by-case basis. This work experience can be gained as part of your qualification or post, or a combination of these.
WANT TO KNOW MORE ABOUT INDIVIDUAL EXEMPTIONS?
Go to www.sra.org.uk/become-solicitor/qualified-lawyers/individual-sqe-assessment-exemption/
What if your qualification does not have an automatically agreed exemption?
If there is no automatic exemption, you may apply for an individual exemption which is also assessed on a case-by-case basis. Create a MySRA account and upload your qualifications such as your admissions certificate or letter from your law society or bar, and evidence of at least 2 years of professional legal work experience or equivalent. This can be overseas work experience but it must be confirmed by a solicitor qualified in England and Wales. You will also need to demonstrate how your experience gained overseas is equivalent to these five practice rights in your MySRA account:
- Criminal litigation (including advising clients at the police station)  - Civil litigation, which is referred to as dispute resolution on the form - Property practice  - Wills and intestacy, probate administration and practice  - Business organisations rules and procedures
Your prior overseas experience can count as QWE when applying for an exemption
If you have legal experience working overseas, this can count toward your two years of QWE when applying for either an agreed or individual exemption as long as your experience can be confirmed by a qualified solicitor of England and Wales and they are on the roll of solicitors. They do not need a practicing certificate. If you do not have any legal work experience covering English law, you may need to search for QWE positions in the UK to support you with your SQE preparation, especially for SQE2 which is based more on practical skills. 
Also, to support your employability in the UK, it is best to try and secure paralegal work as soon as you can, this may be within a paid or voluntary advisor position to increase your opportunities of finding an NQ position once you have qualified. 
Should overseas qualified lawyers do QWE?
Yes, we think you should. Unlike other aspiring solicitors, overseas-qualified lawyers are not required to complete qualifying work experience to practice. However, we advise you should start doing your QWE while you are studying.
It will help you with your studies as you will be assessed on issues in your SQE assessments that come up in QWE. It will increase your employability to have some experience in this country. Prior work experience may also be considered when making an application for SQE assessment exemption and so we would strongly advise overseas qualified lawyers to start undertaking their QWE while they are doing their SQE assessments.
YOUR INTERNATIONAL EXPOSURE WILL MAKE YOU MORE EMPLOYABLE
Make sure you highlight any international experience you have on your CV.
Use your international experience as your unique selling point
Employers acknowledge the unique set of skills and expertise that overseas qualified lawyers and dual-qualified English solicitors possess. They actively continue to recruit this type of exceptionally talented individuals with a multi-dimensional approach to law and exposure to different jurisdictions and clients.
TOP TIP Our built-in CV creator tool allows you to upload your CV seamlessly onto the platform with space for dynamic content and showcase your skills and experience.
COMING SOON
Our bespoke tools in the Candidate Hub will help you along your career journey
Whether you want to understand more about yourself and where your aptitudes lie, or you are looking for a dynamic way to collate your QWE, we have the right tools to help you along your way. Have a look in our Candidate Hub for details of all our upcoming tools.