Know our products and services
LawQWE products are designed to suit all your recruitment needs. Order a standard job ad, purchase a bespoke training contract or apprenticeship ad or upgrade to a premium ad to get noticed! Job not received enough interest? Extend your job post to make it stay on the site longer and jump back to the top of the list, or boost your post or purchase a premium job to make it appear at the top of the job lists.
Showcase your organisation to potential candidates.
A premium profile allows you to set up your own bespoke candidate area on LawQWE. Present your organisation under your own header image and company logo, tell potential candidates more about your organisation, its culture and your expectations of employees. Answer FAQs, show different office locations, post engaging photo galleries, video content and link to your own website and social media.
Premium Profile (6 months)
Header image & company logo
Company presentation
Integration of picture galleries and videos
Link to website & social media
Contact person
Other locations
FAQs
Premium Profile (12 months)
As for standard premium profile for an extended period of 1 year
Options to suit your needs
Single job ads
The below 3 options are our main single job ad products. Choose the best one for your current recruitment needs. Know you need to post a job but not quite ready yet? Buy a job credit now and redeem it in your account for your chosen product when you're ready.
Standard Job Ad
Budget
When your candidate needs are fairly straightforward and your recruitment budget is limited, a standard job ad may be all you need. Choose how to post (template, pdf or link), add your own weblinks and logo, and integrate into your own ATS if needed. SEO optimised.
You can always refresh your job ad, boost its visibility or extend the deadline after it has gone live to reach more candidates (see upgrades).
Premium Job Ad
Recommendation
All the benefits of a standard job but in addition, your job will be highlighted as a "premium job" and continue to appear above new standard job search results throughout the time it is posted on LawQWE.
Training Contract / Apprenticeship Ad
Extended duration
When you want to plan your entry level recruitment well in advance. Attract candidates to apply for a future training contract or apprenticeship opportunity with an application window of up to 3 months.
Bundle options to suit your needs
Job ad bundles
Know what you need and want to benefit from our buy 4 get 1 free discount bundles? Select one of the below options and start posting your ads now.
Upgrades
Put the finishing touches on your job posting
If your job has been posted and hasn't got the attention you need, you can upgrade to Premium to boost it up to the top of the listing and highlight it, or Extend the deadline for a further 7 days to attract more applicants. If your post is specifically geared to applicants wanting to gain Qualifying Work Experience for the SQE, make your role more appealing by adding the SQE competences to your job ad - you can do it yourself, or purchase our COMPETENCES upgrade and we can do it for you.
Premium boost & highlight
Enhance the visibility of your standard and training contract job ad with a job boost and highlight. Your job will be promoted to the top level in job searches and be highly visible with a colour background.
Extend deadline
Extend the lifetime of your job ad with a 7 day extension.
Highlight competences
Attract applicants looking to gain qualifying work experience. You can add these competences to your job ad yourself, but if you want help in translating how your job can help applicants develop the competences they need in order to qualify, we can help.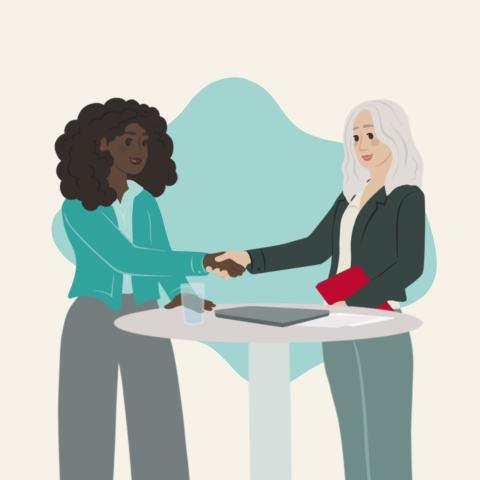 Flat Rate Subscriptions
Do you publish jobs on an ongoing basis?
Flat rate subscription for unlimited job posts
Duration 12 months
Including premium company profile
Price according to organisation size and estimated usage
Any questions?
Would you like to see other products or services added to the LawQWE offer? Just let us know.